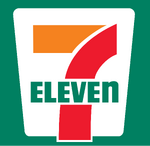 7-Eleven is an international chain of convenience stores that operates, franchises and licenses some 58,300 stores (as of January 2016) in seventeen countries. Its origins can be traced back to 1927 when John Jefferson, an employee of the Southland Ice Company in Dallas, Texas, also began selling eggs, milk and bread at his ice store. Jefferson later took over the Southland Ice Company and reshaped it into a chain of convenience stores. The stores acquired their current name in 1946, in reference to the fact that they were open from 7:00am to 11:00pm seven days a week. 7-Eleven is now owned by the Japanese company Seven & I Holdings Co. which is based in Tokyo.
Over the years, there have been several different in-store promotions at branches of 7-Eleven around the world which have featured Peanuts characters.
Videos
In this 1997 commercial for 7-Eleven in Taiwan, singer and actress Ariel Lin takes pictures of Snoopy.
External links