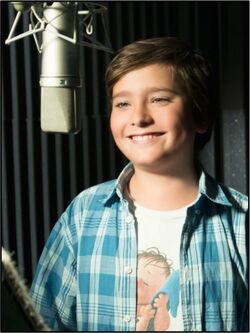 Alexander Garfin (born in Manhattan, New York) is an actor who provided the voice of Linus van Pelt in The Peanuts Movie.
His other credits include appearing in the 2010 film Salt and guest-starring on Law & Order: Special Victims Unit. He has also appeared in national commercials such as ones for Denny's, Purell and Tyson Chicken, and has appeared on stage in the play On Borrowed Time.
External links
Ad blocker interference detected!
Wikia is a free-to-use site that makes money from advertising. We have a modified experience for viewers using ad blockers

Wikia is not accessible if you've made further modifications. Remove the custom ad blocker rule(s) and the page will load as expected.