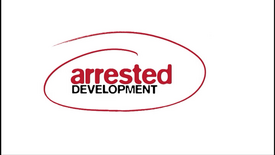 Arrested Development is a Fox comedy sitcom that originally aired on November 2, 2003. Due to low ratings and viewership, the series was cancelled on February 10, 2006 after it's third season. Netflix revived the series for a fourth season on May 26, 2013 and a fifth season on 2017.
The show revolves around the Bluth family, a formerly wealthy and habitually dysfunctional family. It is presented in a continuous format, incorporating handheld camera work, narration, archival footage and historical footage.
References to Peanuts
Ad blocker interference detected!
Wikia is a free-to-use site that makes money from advertising. We have a modified experience for viewers using ad blockers

Wikia is not accessible if you've made further modifications. Remove the custom ad blocker rule(s) and the page will load as expected.