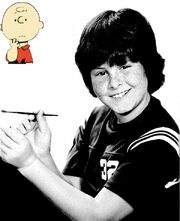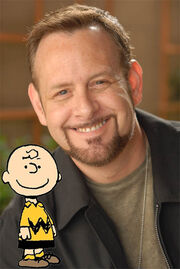 Brad Kesten (born on June 18, 1971 in New Jersey) is an actor who was known for providing the voice of Charlie Brown on The Charlie Brown and Snoopy Show in 1983 and in four Peanuts television specials: It's Flashbeagle, Charlie Brown, Is This Goodbye, Charlie Brown?, What Have We Learned, Charlie Brown?, and You're a Good Man, Charlie Brown.
During the 1980's, Kesten starred in over fifty commercials, did various print work, and guest-starred on various television shows such as Trapper John, M.D., Diff'rent Strokes, Silver Spoons, and Taxi. He also provided voice-over work in movies such as The Natural, Gremlins, Uncommon Valor, and Indiana Jones and the Temple of Doom.
Kesten also starred in the movies Monster in the Closet, Summer Camp Nightmare, and She's Out of Control. In 1990, Brad Kesten enlisted in the U.S. Army during Desert Storm as a 19d Cavalry Scout. He later worked as a Department of Defense Security Contractor for Hughes Missile Systems.
Today, Kesten still works as an actor and appears at Comic-Con to meet and speak with veteran and new up and coming animators, fans, and voice-over artists to answer questions and share memories about working as the voice of Charlie Brown.
External links
Ad blocker interference detected!
Wikia is a free-to-use site that makes money from advertising. We have a modified experience for viewers using ad blockers

Wikia is not accessible if you've made further modifications. Remove the custom ad blocker rule(s) and the page will load as expected.