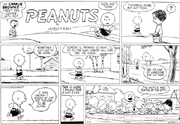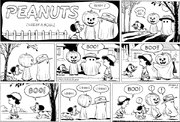 Several strips contain otherwise unidentified characters:
See also
Little Red-Haired Girl, who is referenced and depicted several times by the name "Little Red-Haired Girl"
Many strips feature Woodstock and his bird friends and since all of them except Raymond look identical, it is usually impossible to tell which one is which in a given strip. Even when several of the Beagle Scouts are named, it is not clear which is which.
Ad blocker interference detected!
Wikia is a free-to-use site that makes money from advertising. We have a modified experience for viewers using ad blockers

Wikia is not accessible if you've made further modifications. Remove the custom ad blocker rule(s) and the page will load as expected.