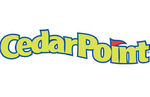 Cedar Point is an amusement park located on a Lake Erie Peninsula in Sandusky, Ohio.It bills itself as, "The Roller Coaster Capital of the World". It opened in 1870 and is the second oldest operating amusement park in the United States.
The amusement park has had a Camp Snoopy area, which currently includes ten rides, since May 9, 1999. This was followed on with Planet Snoopy in 2008, which replaced the already existinfg Peanuts Playground. Cedar Point is the only Cedar Fair park to have both a Camp Snoopy and Planet Snoopy in the same park.
Videos
External links
Ad blocker interference detected!
Wikia is a free-to-use site that makes money from advertising. We have a modified experience for viewers using ad blockers

Wikia is not accessible if you've made further modifications. Remove the custom ad blocker rule(s) and the page will load as expected.