Desirée Goyette (married name Desirée Goyette-Bogas) (born December 25, 1960) is an American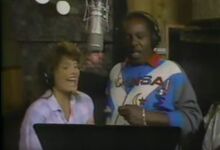 singer, lyricist, composer, musician, and voice actor. She is married to composer Ed Bogas.
Ms. Boyette contributed music to several Peanuts projects. She co-wrote the song "Joe Cool" with Vince Guaraldi. She sang the title song for the special It's Flashbeagle, Charlie Brown and the song "Slow Slow Quick Quick" in Happy New Year, Charlie Brown. Ms. Boyette also composed music for several other specials and The Charlie Brown and Snoopy Show.
Desiree Boyette is more closely associated with her work on the various Garfield animated projects (many produced by Phil Roman), where she often worked with Lou Rawls.