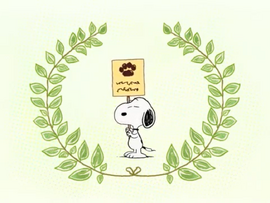 "Dog Week"
is a short animated cartoon from the 2014 French TV series
Peanuts
, produced by Normaal animation and based on the comic strip
Peanuts
by
Charles M. Schulz
.
Plot
Snoopy manages to persuade Lucy to observe National Dog Week. He fails, however, to get her to give him a kiss in celebration of that week.
Basis
?
Short