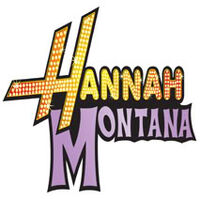 Hannah Montana is an American television series, which debuted on March 24, 2006 on the Disney Channel, and ended on January 16, 2011. It also airs Saturday mornings on ABC as part of the ABC Kids block.
The series focuses on a girl who lives a double life as an average teenage school girl named Miley Stewart (played by Miley Cyrus) by day and a famous pop singer named Hannah Montana by night, concealing her real identity from the public, other than her close friends, Lilly and Oliver, and family, her father, and brother Jackson.
Reference to Peanuts
In the episode, "It's My Party, and I'll Lie if I Want To", when Lilly says she wants to read the comics, Miley says, "It's not that exciting. Just that round-headed kid who always wants to kick a football" a reference to Charlie Brown.
External links
Ad blocker interference detected!
Wikia is a free-to-use site that makes money from advertising. We have a modified experience for viewers using ad blockers

Wikia is not accessible if you've made further modifications. Remove the custom ad blocker rule(s) and the page will load as expected.