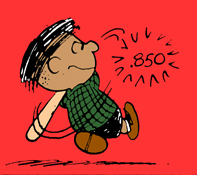 José Peterson is a minor male character in the Peanuts comic strip by Charles M. Schulz who first appeared on March 20, 1967. He is in Peppermint Patty's baseball team.
Peppermint Patty and José Peterson join Charlie Brown's baseball team in the March 21, 1967 strip but leave to start their own team six days later, telling Charlie Brown he should take up shuffleboard.
Schulz later said in an interview that he always dreamed of having a half-Hispanic, half- Swedish boy in the strip.
Ad blocker interference detected!
Wikia is a free-to-use site that makes money from advertising. We have a modified experience for viewers using ad blockers

Wikia is not accessible if you've made further modifications. Remove the custom ad blocker rule(s) and the page will load as expected.