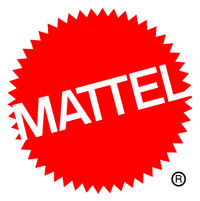 Mattel, Inc. is an American multinational toy manufacturing company that is based in El Segundo, California. It was founded in 1945. It is named after its two founders, Harold "Matt" Matson and Elliot Handler. In terms of revenue and market, Mattel is the largest toy maker in the world, (the second largest is Hasbro). Mattel products are sold in 150 countries. In 2014, it was ranked #403 in Fortune magazine's list of the 500 largest American companies. Its subsidiaries include Mega Brands and Fisher-Price. Its well-known brands include Barbie dolls, Winx Club dolls, Matchbox toys and Masters of the Universe toys.
Several licensed Peanuts' products have been produced by Mattel over the years
Videos
External links
Ad blocker interference detected!
Wikia is a free-to-use site that makes money from advertising. We have a modified experience for viewers using ad blockers

Wikia is not accessible if you've made further modifications. Remove the custom ad blocker rule(s) and the page will load as expected.