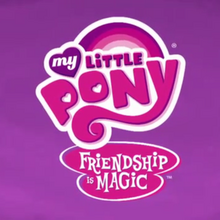 My Little Pony: Friendship Is Magic is a children's animated fantasy television series developed by Lauren Faust. The series is based on Hasbro's My Little Pony line of toys and animated works and is often referred by collectors to be the fourth generation or "G4" of the My Little Pony franchise. The series premiered on October 10, 2010, on The Hub cable channel. Hasbro selected animator Lauren Faust as the creative director and executive producer for the show. Faust sought to challenge the established nature of the existing My Little Pony line, creating more in-depth characters and adventurous settings.
Peanuts references on My Little Pony: Friendship Is Magic
In a Hub commercial, various Hub characters can be seen dancing to " Linus and Lucy". The announcer's voice sounds like the adults in the Peanuts animated Tv specials.
In "Made in Manhattan" there are multiple of references to Peanuts:

Rarity sets up a friendship problem booth similar to Lucy's psychiatry booth.
A pony passes by who resembles Charlie Brown. The Charlie Brown pony has a football cutie mark, in reference to the football gag.
Jazz music is heard in the style of Vince Guaraldi, who composed the music for the first few Peanuts TV specials.
Rarity says, "Good grief!", which is the collective catchphrase of the entire Peanuts gang.
Ad blocker interference detected!
Wikia is a free-to-use site that makes money from advertising. We have a modified experience for viewers using ad blockers

Wikia is not accessible if you've made further modifications. Remove the custom ad blocker rule(s) and the page will load as expected.