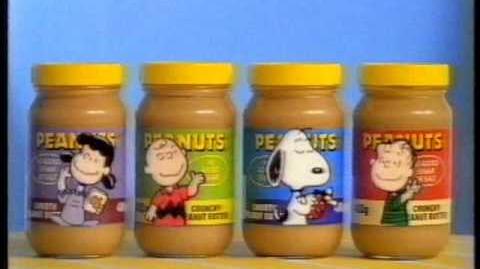 Peanuts was a brand of peanut butter which used characters from the Peanuts comic strip by Charles M. Schulz in its promotion. It was launched in 1993 and was only on sale in Australia.
The Peanuts brand peanut butter came in four different varieties; crunchy, smooth, crunchy with no added salt and smooth with no added salt. All varieties had no added sugar. The characters Charlie Brown, Snoopy, Linus and Lucy appeared on the jars.
Ad blocker interference detected!
Wikia is a free-to-use site that makes money from advertising. We have a modified experience for viewers using ad blockers

Wikia is not accessible if you've made further modifications. Remove the custom ad blocker rule(s) and the page will load as expected.