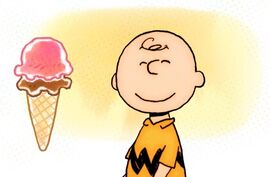 "Personal Philosophy"
is a short animated cartoon from the 2014 French TV series
Peanuts
, produced by Normaal animation and based on the comic strip
Peanuts
by
Charles M. Schulz
.
Plot
Charlie Brown goes to Lucy's psychiatry booth for advice. Lucy has the feeling that Charlie Brown is like an emotional roller-coaster. He thinks that he is more like the bumper-cars. Lucy comes to the conclusion that Charlie Brown needs a personal philosophy. Charlie Brown says, "Life is like an ice cream cone. You have to learn to lick it." That makes Lucy mad because she thinks that the philosophy is stupid and lacks depth.
Basis
The short partially adapts the Sunday strip from August 11, 1968.
Plot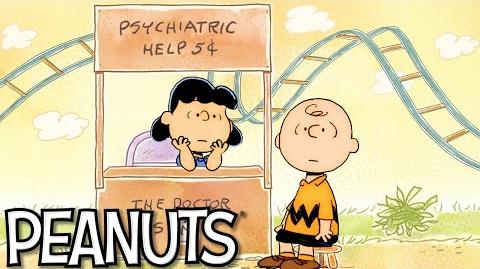 Ad blocker interference detected!
Wikia is a free-to-use site that makes money from advertising. We have a modified experience for viewers using ad blockers

Wikia is not accessible if you've made further modifications. Remove the custom ad blocker rule(s) and the page will load as expected.