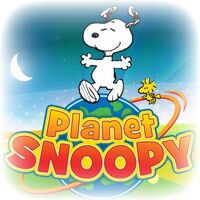 Planet Snoopy is a theme park based on Charles M. Schulz's Peanuts comic strip found at several Cedar Fair Entertainment Company amusement parks. It replaced Camp Snoopy, which was the previous Cedar Fair amusement parks theme.
There is a Planet Snoopy at California's Great Adventure, Canada's Wonderland, Carowinds, Cedar Point, Dorney Park & Wildwater Kingdom, Kings Dominion, Kings Island, Valleyfair, and Worlds of Fun.
Planet Snoopy features many Peanuts themed rides there, such as Woodstock's Express, Flying Ace Balloon Race, Kite Eating Tree, Peanuts Road Rally, Snoopy's Deep Sea Divers, Snoopy's Space Race, Snoopy's Express Railroad and Woodstock's Whirlybirds just to name a few.
Videos