Regal Cinemas is an American movie theater chain.[1] It was founded by Mike Campbell in Knoxville, Tennessee in 1989.
Since 2001, Regal Cinemas has been part of the Regal Entertainment Group, a company with its headquarters in Halls Crossroads, Tennessee which also operates movie theaters under the Edwards Theatres and United Artists Theatres names. The Regal Entertainment Group owns 588 movie theaters and has a total of 7,334 screens. Its theaters can be found in forty-four states, the District of Columbia, American Samoa, Grand Cayman and Saipan. It was the largest and most geographically diverse movie theater chain in the United States, until it was overtaken by AMC in March 2016.
Videos
This commercial promotes the Regal Cinemas' Regal Crown Club rewards scheme and The Peanuts Movie.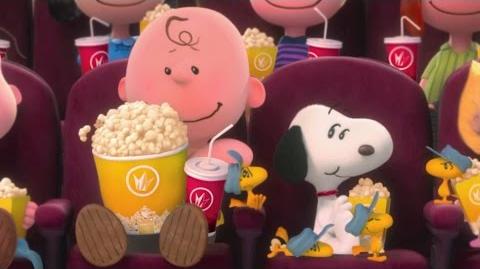 Footnotes
↑

The American Regal Cinemas chain has no connection to the British movie theater chain of the same name which has existed since the 19th century.
External links
Ad blocker interference detected!
Wikia is a free-to-use site that makes money from advertising. We have a modified experience for viewers using ad blockers

Wikia is not accessible if you've made further modifications. Remove the custom ad blocker rule(s) and the page will load as expected.