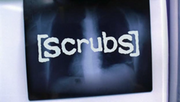 Scrubs
is an American medical comedy-drama television series which ran from October 2, 2001 to March 17, 2010 on NBC and ABC. The series, which follows the lives of employees at the fictional Sacred Heart teaching hospital, was created by Bill Lawrence. The title is a play on surgical scrubs and a term for a low-ranking person because at the beginning of the series, most of the main characters were medical interns. The series focuses on the unique point of view of its main character and narrator, Dr. John Michael "J.D." Dorian (Zach Braff) for the first eight seasons, with season nine being narrated by the new main character Lucy Bennett. Most episodes feature multiple story lines thematically linked via voice-overs done by Braff.
References to Peanuts
In the episode, "My Bad", J.D.'s mentor Dr. Cox, while mocking J.D., says to him, "Okay, Linus, you're way too excited; I want you to get your blankie, go in a corner, and take a time-out". This is a reference to Linus van Pelt and his security blanket.
In the episode, "Her Story", Elliot says in reference to Molly Clock, "She's the Peppermint Patty to my Marcie. You know, minus the glasses and the strong lesbian vibe".
Ad blocker interference detected!
Wikia is a free-to-use site that makes money from advertising. We have a modified experience for viewers using ad blockers

Wikia is not accessible if you've made further modifications. Remove the custom ad blocker rule(s) and the page will load as expected.