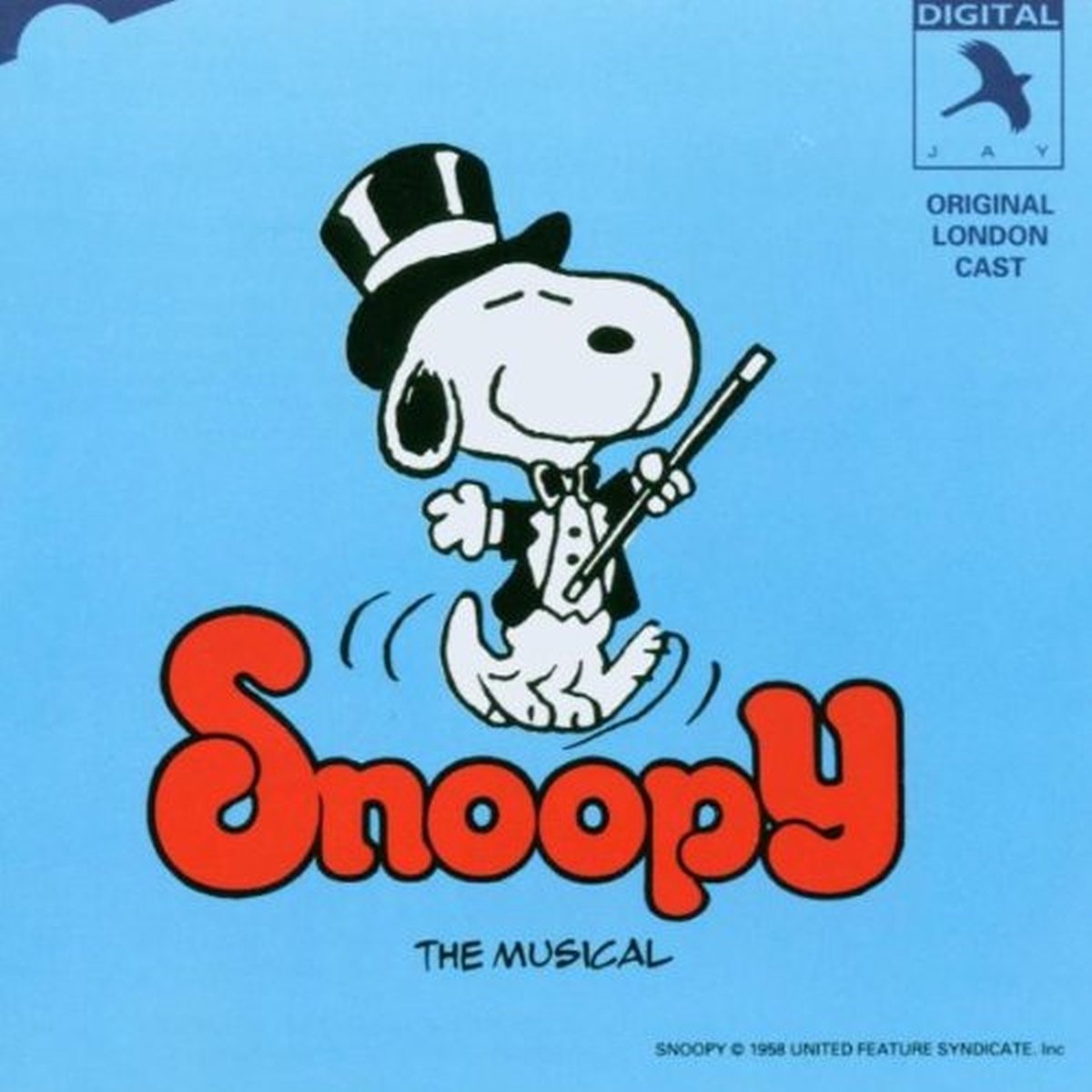 Snoopy!!! The Musical is a musical comedy based on the Peanuts comic strip by Charles M. Schulz. It was the second stage musical based on the comic strip, the first having been You're a Good Man, Charlie Brown in 1967. Snoopy!!! The Musical was first performed in 1975, the book was written by Michael Grace, Warren Lockhart and Arthur Whitelaw, the songs were composed by Larry Grossman with lyrics by Hal Hackady.
Performance history
The show premiered on December 9, 1975 at the Little Fox Theater in San Francisco, California. It later ran Off-Broadway at Lamb's Theater from December 20, 1982 to May 1, 1983. Snoopy!!! The Musical ran for four hundred and seventy-nine performances from September 20, 1983 to November 11, 1984 at the Duchess Theatre in London's West End. The West End production was nominated for an Olivier Award and for Musical of the Year. The show was revived in London, away from the West End, at the Jermyn Street Theatre, running for fourteen performances in February 2003 and was revived again at London's New Players Theatre in July 2004.
Snoopy!!! The Musical has been performed by several regional theaters in the United States and there have been numerous amateur productions. The show was adapted for television in 1988.
Plot and featured songs
The Peanuts characters, Snoopy, Woodstock, Charlie Brown, Sally Brown, Lucy van Pelt, Linus van Pelt and Peppermint Patty are depicted in the musical. The show takes the form of a series of self contained vignettes but the overall theme is of Snoopy's growing independence which makes Charlie Brown feel increasingly insecure. The following songs are featured in the musical, those marked (*) were originally added for the 1982 London performance.
Act I
The original cast recording from San Diego includes a different finale entitled "Friends" performed by the company. This has been removed from all subsequent performances.
Act II
Cast
1982 West End
External links
Ad blocker interference detected!
Wikia is a free-to-use site that makes money from advertising. We have a modified experience for viewers using ad blockers

Wikia is not accessible if you've made further modifications. Remove the custom ad blocker rule(s) and the page will load as expected.