For the earlier handheld game, see Snoopy Tennis (Game & Watch)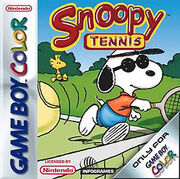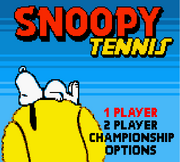 Snoopy Tennis is a Gameboy Color game released by Infogrames in 2001. It was developed by Mermaid Studios and published by Infogrames and Atari in Europe. There are four characters which players can select to play as.
Ad blocker interference detected!
Wikia is a free-to-use site that makes money from advertising. We have a modified experience for viewers using ad blockers

Wikia is not accessible if you've made further modifications. Remove the custom ad blocker rule(s) and the page will load as expected.