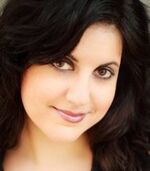 Tani Taylor Powers (born February 13, 1977) is a former child actress who provided the voice of Marcie in the 1988 episodes "The Mayflower Voyagers" and "The Wright Brothers at Kitty Hawk" of This Is America, Charlie Brown.
Taylor was also one of the funding announcers for the fourth longest running PBS program, Reading Rainbow in the 1980s.
External links
Ad blocker interference detected!
Wikia is a free-to-use site that makes money from advertising. We have a modified experience for viewers using ad blockers

Wikia is not accessible if you've made further modifications. Remove the custom ad blocker rule(s) and the page will load as expected.