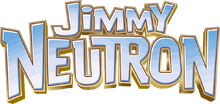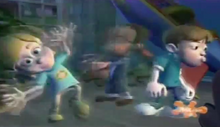 The Adventures of Jimmy Neutron: Boy Genius is an American computer animated television series created by John A. Davis. It is the first spin-off to the 2001 film Jimmy Neutron: Boy Genius. It originally aired on Nickelodeon for three seasons beginning June 11, 2002, and the final episode aired on November 25, 2006. A second spin-off to the film, Planet Sheen, debuted eight years later.
References to Peanuts
In the episodes "Party at Neutron's" and "The Eggpire Strikes Back" three children do similar dance moves to those which some Peanuts characters do in A Charlie Brown Christmas.
Ad blocker interference detected!
Wikia is a free-to-use site that makes money from advertising. We have a modified experience for viewers using ad blockers

Wikia is not accessible if you've made further modifications. Remove the custom ad blocker rule(s) and the page will load as expected.