The Charlie Brown and Snoopy Show
Talk

1
890pages on
this wiki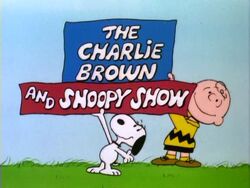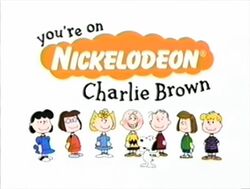 The Charlie Brown and Snoopy Show is an animated television series. It is based on Charles M. Schulz's Peanuts comic strip and most of the Peanuts characters appeared on the show.
It originally aired in the United States from 1983 to 1985. It then re-aired a few years later in the 1990s on Disney Channel, Nelvana, and Nickelodeon (under the title "You're on Nickelodeon, Charlie Brown").
In Canada, it aired on YTV. In the United Kingdom, it was originally shown on BBC2. It re-aired with the Peanuts TV specials on the UK channel, Boomerang in 2002, but it was named and advertised as Snoopy for short.
Voice actors
Episodes
Eighteen episodes were made.
Season 1
Season 2
Theme song
The first season's theme was a piano-based instrumental written and produced for this series. For the second season, a shortened version of the song "Let's Have a Party" from the album Flashbeagle was used.
Videos
[[Video:THE CHARLIE BROWN AND SNOOPY SHOW|center|thumb|335px|Snoopy grabs Linus' security blanket.]] [[Video:THE CHARLIE BROWN AND SNOOPY SHOW LOVE|center|thumb|335px|Schroeder denies the possibility that he might be in love with Lucy without realizing it.]]