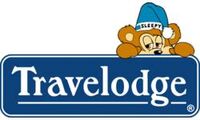 Travelodge is an American hotel chain which also operates in Canada, the United Kingdom, Ireland, Australia, New Zealand and Spain.
In 1994, Travelodge in the United States ran a Summer Fun with Peanuts campaign, in which a customer who stayed for five nights received two Peanuts videotapes and a Sleepy Bear plush. A commercial for this promotion appears on the 1994 American VHS release of It's the Great Pumpkin, Charlie Brown.
Videos
External links
Ad blocker interference detected!
Wikia is a free-to-use site that makes money from advertising. We have a modified experience for viewers using ad blockers

Wikia is not accessible if you've made further modifications. Remove the custom ad blocker rule(s) and the page will load as expected.